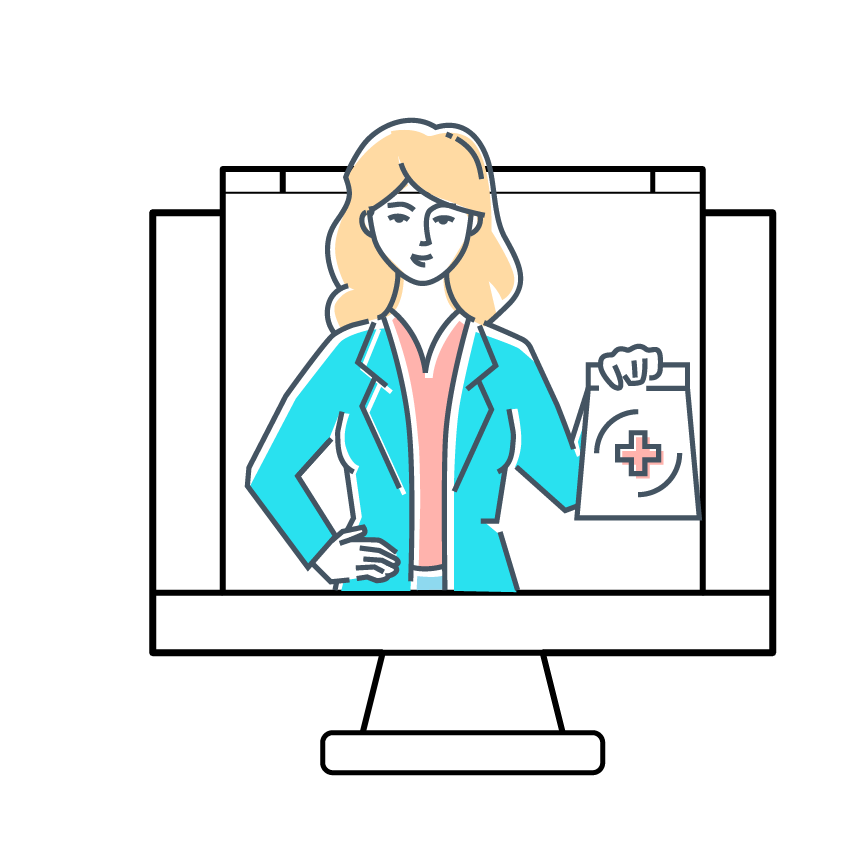 We are creatures who love convenience. Trace your lineage wayyyyy back and you'll see that our species have made big decisions based on convenience. It's perhaps the reason we have spread so far as a species. We like to figure out systems to streamline our lives to enhance our existence and so that we can move on to the things that matter most. Somewhere along the way access to health care became an inconvenience.
Working in modern society and raising a family in modern society means that we often get stuck at work, are needed at a ballet concert, and off out making the most of each and every minute we have spare during the weekend.
Getting to the doctor's office to fill a basic prescription takes time off work, off of family, and off of your life. Try coordinating a busy doctor's office with a busy schedule. It feels impossible right? Not to mention sickness doesn't make appearances during convenient times. When it's time to get the kids ready to go back to school it's Fall and the laundry list of ailments seems to strike at the busiest times of the year. You get the picture.
We have finally gotten to the point where technology and systems in place have caught up with our modern pace and needs. Yeah, there's an app for that too. Telemedicine is the response to medical inconveniences and aims to make ordering prescriptions online as easy as ordering well just about anything else online. There are a few circumstances where you may wish to avoid telemedicine. Let's take a look at who telemedicine is right for and for whom it may not be a great option.
Already interested in finding an online doctor? Check out our ranking of the best online doctors today!
Who Does Telemedicine Help?
People Seeking Therapy
While Therapy doesn't always come with a prescription. Seeing a psychologist online is a great option for individuals who are looking for high-quality professional help but may not be able to get the time they need to make the trip out of the home. This is also a great option for individuals who need to relocate but have developed a rapport with their mental health provider. This is game-changing for many as the relationship between provider and patient (particularly for mental health) is shown to be a big variable in whether or not the patient is able to recover. From here the provider can then assess whether or not the patient should see a psychiatrist to discuss medications.
Conditions:
Anxiety
Anorexia
Bulimia
Depression
OCD
Panic Attacks
PTSD
Want to learn more? Check out our ranking of the 5 best online therapy and psychiatric services today.
Individuals Needing a Pediatrician
Let's face it, your three-year-old is going to get sick a lot. Their innate immune systems are developing at this stage and so those little bodies are not yet accustomed to fighting off every single virus. This is a great time to seek the assistance of telemedicine. Not only that but if you are just not willing to take your little one out of bed just to get the same prescription as last time it may be time to switch to telemedicine. Pediatricians use a HIPAA compliant messenger to ensure your child's information is safe.
Conditions:
Allergies
Asthma
Bug Bites
Diarrhea
Ear Pain
Flu
Pink Eye
Sore Throat
Strep Throat
Stomach Flu
Looking for a 2nd Opinion
There are many circumstances where the first doctor's opinion may not be exactly what we want to hear. Sometimes a doctor's opinion may be wrong particularly where GI symptoms are concerned. Finding a doctor online may be just what is needed to get access to better information. Additionally, sometimes a specialist is hard to come by. Certain areas in the country are not as accessible and may require that individuals drive hundreds of miles to meet up with a specialist. Those days are over.
Conditions will vary but some of them may include:
ADHD/ADD
Confusion
Crohn's Disease
Fibromyalgia
Hypothyroidism
IBS
Multiple Sclerosis
Narcolepsy
Parkinson's
Dermatology
You may not want to wait for a referral to a dermatologist and that's okay. There are many online services for individuals looking to receive prescription medications for their skin. Most online telemedicine companies offer dermatology.
Conditions:
Acne
Rosacea
Dermatitis
Eczema
Psoriasis
Sleep Disorders
These days the knee-jerk response to insomnia is to prescribe a pill. Unfortunately, (and we will discuss this shortly) many prescription sleep aids are not prescribed online. There are many more treatments for sleep disorders including CBT for insomnia, lightboxes, CPAPs and more that do not require a prescription. Obviously, if your sleep concerns require a sleep test you may need to make a trip into a lab. Take a look at some of the common sleep ailments that may be discussed with an online sleep specialist.
Conditions:
Insomnia
Narcolepsy
Anxiety
Snoring
Restless Leg
IBS
Multiple Sclerosis
Narcolepsy
Reproduction and STIs
Many STIs are no longer serious and there are very routine prescription medications that can easily be prescribed for individuals who are suffering from sexually transmitted infections. Reproduction is a hot issue these days but if you are in need of birth control or support, why not check online? There are a number of fantastic options for women who need routine procedures.
Conditions:
Birth Control
PCOS
Chlamydia
Dyspareunia
Genital Herpes
HPV Genital Warts
Hot Flashes and Night Sweats
Life Transitions
PMS
Pain
Pain is a complicated issue. Why we experience pain is incredibly amazing. We experience is physically through the nociceptors in our nerves. We also experience pain mentally. This why we utilize a pain scale to describe what is going on with regards to our own pain. The prescription medications we use to treat pain are often times controlled substances making it difficult to obtain those prescriptions.
Additionally, doctors are not always going to be comfortable prescribing pain medication and may refer you out to a pain specialist. If you are experiencing chronic pain it may be valuable for you to track your symptoms and bring some information into an in-person pain specialist. If you are experiencing more routine pains, however finding treatment online may be a great option.
Conditions:
Back Pain
Carpal Tunnel
Ear Pain
Fibromyalgia
Foot Pain
Golfer's Elbow
Knee Pain
Neck Pain
Pelvic Pain
Runner's Knee
Tennis Elbow
Common Ailments
There are many situations when finding an online prescription is a great idea. If you are experiencing any one of the following it may be time to try out an online physician.
Acid Reflux and GERD
Bronchitis
Concussion
Dysphonia
Flu
Measles
Poison Ivy
Rashes
Thrush
Vertigo
Weight Management
Wrinkle
Preventative Care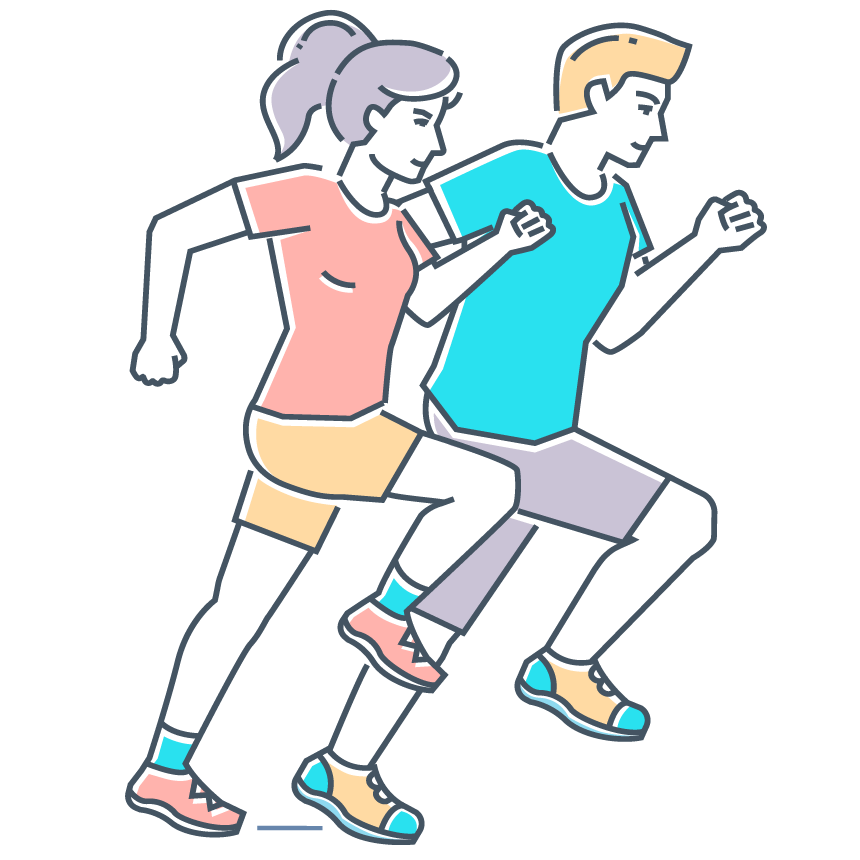 If you are the type of person who wants to stay on top of their health then maintaining good health via online preventative care is a great option. Take a look at what's available.
Smoking Cessation
Emotional Health
Pre-Diabetes Screening
Proscate Cancer Risk Counselling
Lab Work
Screenings
Controlled Substances That Cannot Be Prescribed Online
Most controlled substances cannot be prescribed online and part of that is because of the Ryan Haight Act.
What is the Ryan Haight Act?
After Ryan Haight fatally overdosed due to an online pain medication, Congress decided to crack down on prescription pain medications online. The thing is, Ryan Haight was not actually prescribed this medication by a medical provider which means that over the years a few exceptions have been added to the rule.
Congress passed the Ryan Haight Act in 2008 as a response to his overdose. This means that controlled substances can not be prescribed to patients online. To prescribe pain medicine online practitioners must:
Conduct an in-person assessment.
familiarize themselves with their own organization's policies with regards to online prescriptions.
Check compliancy with any specific state or federal rules
Controlled Substances that are not Generally Prescribed Online Without and In-Person Evaluation
Xanax
Ritalin
Fentanyl
Clonozepam
Adderall
Lunesta
Ambien
Gabapentin
Vyvanse
Ephedrine
Opium
Oxycodone
Percocet
Klonopin
Ativan
Codeine
Morphine
Valium
Soma
Methadone
Methamphetamine
Sontata
Tramadol
Vicodin
Many More
When it comes to ordering these prescription medicines online, you may find it easier to simply speak with your doctor in person than to investigate if you fall into one of the categories that are listed as exceptions to the Ryan Haight Act. That being said there are a few circumstances where you may be an exception.
If you are with a practitioner
Online prescription is ordered by an American Tribe
If you are already receiving treatment in a hospital or clinic
There is a public emergency
You are a veteran without access to a practitioner.
As you can see, even the exceptions to the rule don't really aid in the convenience piece. Many times you are already in the care of a practitioner and they are taking the necessary steps to ensure you are ethically prescribed a pain medication.
Once you have obtained your in-person evaluation you can receive online refills for your prescription for a period of about 24 months before you need to see your doctor again to get reevaluated.
How Do I Order My Prescription Medication Online?
Each state is a little different when it comes to getting your online prescription through the phone or through a video chat. The 29 states that require video chats are as follows:
Alabama
Arizona
California
Connecticut
Delaware
Florida
Georgia
Idaho
Indiana
Iowa
Kentucky
Louisiana
Maine
Massachusetts
Mississippi
Missouri
Nebraska
New Hampshire
New Jersey
New Mexico
North Carolina
Ohio
Oklahoma
Oregon
Rhode Island
South Carolina
Vermont
Virginia
West Virginia
The following states allow both phone and video conferencing:
Arkansas
Colorado
District of Columbia
Hawaii
Illinois
Kansas
Maryland
Michigan
Montana
Nevada
New York
North Dakota
Pennsylvania
Tennessee
Texas
Utah
Washington
Wisconsin
Wyoming
Once you have determined which method is available in your state head over to find an online doctor via an online service. You can use services like Teladoc, Amwell, Livehealthonline, Doctorondemand, or Plushcare. All of these services are similar with a few treating some ailments and not others. Once you have selected your doctor you'll likely be on a call within minutes. Next, choose your pharmacy and you'll be good to go.
If you're ready to take a look at some online doctor options, and aren't entirely sure where to start be sure to check out our ranking of the 10 best online doctor services today!
How Do I Get Antibiotics Online
When you have a bacterial infection, then it is likely time for an antibiotic. Antibiotics fight bacteria. That is all they do. Other types of infections require other medications. Bacteria can be particularly problematic if it starts to spread. Our bodies can fight off bacteria but when symptoms get worse then bacteria may be growing at a rate that is too fast for our body to fight off. This is when it is absolutely important to take an antibiotic.
It's not always going to be necessary to take antibiotics. If you are taking antibiotics every time you have a sore throat, there could be problems down the road. You may have heard of antibiotic resistance. Antibiotic resistance has occurred with an antibiotic is no longer effective at fighting off an ailment. This typically happens later in life after an individual has gone on too many courses of antibiotics. If you are looking to prevent this from happening, only take antibiotics when you are unable to fight off the bacteria on your own.
Not sure if antibiotics the right move? Ask yourself a few questions first:
Am I better today than I was yesterday?
Have I fought off this type of infection before?
Are my symptoms getting worse?
This is not the definitive answer to whether or not you should take antibiotics but rather just general guidelines. Furthermore, it comes down to your own comfort levels. Are you uncomfortable waiting to fight off of this ailment? Are you unsure what is wrong? Do you have obligations that require you to get better ASAP? These are also things to consider.
If you are ready to order antibiotics online then check out one of the online doctor sites listed earlier (like Teladoc). Take the time to visit with an online doctor and s/he will determine whether or not a prescription for an antibiotic is a good choice.
If a doctor does not feel like an antibiotic is a good fit the doctor won't treat with an antibiotic. Each site should have a clear policy about what they will prescribe and why. Take a look at Teladoc's policy on prescribing.
Alternatively, you could simply order the prescription antibiotic from a site like PlushCare. Sites like these list off the antibiotics they offer. Like with other types of prescriptions, you need to have a teleconference with a doctor in order to obtain a prescription for an antibiotic.
A side note on prescriptions: Doctors may not feel comfortable prescribing you medications after your conference call. So why is that?
One of the key benefits of online prescriptions is certainly the convenience of the service. There's also a downside to prescribing online. One of the biggest cons is that prescribers lose the "certain something" that comes from seeing a patient in person. Many prescribers explain that seeing a patient in-person gives a clearer picture of what is going on with the patient. Additionally, if the practitioner has some follow-up questions then s/he can readily order labs to test and see what may be going on. Online teleconferences lose a little bit of that in their translation.
A prescriber has a code of ethics to live up to and may not be able to recommend a prescription online. When this happens, you will be required to head in and see your care provider. If you haven't picked out a primary care provider check out our piece on how to choose a primary care physician.
How to Get Prescription Medications For Your Pets
You probably feel like your pet is a member of your family too. But we have all been there when it comes to pet ailments. They all seemingly happen at the worst possible moments-typically at home far past the normal veterinary business hours. Everyone knows that a trip to the emergency vet virtually triples the price of a vet during office hours. Luckily there are ways to prevent these expensive trips to the emergency vet- you guessed it, online veterinary care. If you are looking for an in-depth look into veterinary care for your pet check out our piece on online pet care.
Most of the services are similar to an in-person vet visit though without the lab work. A number of common pet ailments can be resolved with just a little bit of advice from a vet. Our top pick for overall vet care was VetLive. VetLive promises to figure out what is wrong with your pet or the service is free. These licensed vets are able to prescribe medications for your pets or make other recommendations. Most of these services do require a monthly fee.
Another great option is Chewy.com. Chewy is another 24/7 site that has one of the largest online pharmacies for all kinds pets. Chewy is filled with all of the common medications that you will need to care for your pet including flea and tick medicine, ear treatments, eye care, skin treatments and more. They even have medications for horses.
Nearly all of the online services for pets are 24/7- finally a workaround the often expensive emergency veterinarian visits.
As you can see online telemedicine is really working to solve issues of convenience and accessibility when it comes to online prescription medications. There are now more ways than ever before to access quick and accurate treatments online. There are even services for your pets. It is possible that online medical care may be able to fill in where there is a severe lack in the American Healthcare system. Check out this infographic on Telehealth and the American Healthcare system to learn a little more about it.
If you are still looking for some more information on online medicine and online prescriptions. Have a look at our resources section for further reading below.
Ready to try telehealth? Check out our list of medical apps that are going to help you get hooked up with quality online care.
Are you ready to get your online prescription? Check out these legal online prescription services.
If you are ready to sign up for a therapist, why not give these online mental health services a shot.
If you're curious about the emergence of online prescription services check out this piece on online supplements and prescriptions.
It's nice to see that doctors still make home calls. If you are looking for an on-demand house call, check out our list of the best on-demand doctor platforms.
Not sure if online medical care is a good financial decision? Check out our piece on how technology saves money with regards to health.
Are you ready for the best online care providers? Be sure to check out of list of who is best.